Vinyl Liner Removal
Sacramento Pools Demolition is your trusted source for professional, efficient, and affordable vinyl liner removal services. Our experienced professionals use advanced equipment and techniques to safely remove vinyl liners from existing in-ground pools quickly and effectively. We understand the importance of being environmentally sensitive when it comes to a project like this, and our team will go above and beyond to ensure your vinyl liner is removed in compliance with all environmental regulations.
Our comprehensive service includes a thorough inspection of the pool structure, removal and disposal of the existing liner material, minor repair work before installation of a new or replacement liner (if needed), trimming and adjusting Pool edging, return lines etc., installation of new lining material complete with applicable accessories such as skimmers, steps & ladders, fittings and valves – ensuring that your pool is ready for enjoying by splash time.
For homeowners, real estate agents, property managers, contractors – Sacramento Pools Demolition can provide you and/or your customers with hassle-free vinyl liner removal services that deliver 100% satisfaction guaranteed! Contact us for more information about our Vinyl Liner Removal services!
Request a quote
---
#1 Sacramento Pool Removal
Sacramento Local Pool Demolition Services
Ready to say goodbye to your pool? We're the experts homeowners trust for a clean and hassle-free pool removal. With us, your backyard oasis will be transformed into a serene retreat. So do relax and let us take care of everything from start to finish. Say goodbye to maintenance and hello to your new peaceful haven.
Sacramento Affordable Pool Demolition Services
Join our company and experience our commitment to perfection. We remove above-ground pools and fill in in-ground pools at the highest level of industry standards. Come join us today for peace of mind knowing your project is in good hands!
Sacramento Friendly Pool Demolition Services
We take care of everything from permits to utility shut-off. We even schedule necessary inspections with local authorities and pump out your current pool, so you don't have to lift a finger or say goodbye to your old pool.
Sacramento Trusted Pool Demolition Services
We only work with the best and brightest at our company. Our professionals are carefully vetted and trained to ensure they're up to our high standards. With us, you can rest easy knowing you're in good hands.
Sacramento Professional Pool Demolition
Our team provides personalized pool removal services. We offer two options tailored to your needs, and we'll handle the dirty work.
"Sacramento Pool Removal is the top notch A1 company you want to call no doubt. They are certainly the best of them all. Sacramento Pool Removal brings efficiency and simplicity to a new level."
---
Jane Loren
Sacramento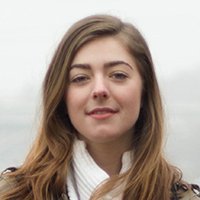 "The service is friendly, the results are of high quality. I called Sacramento Pool Removal and they came out right away! They're now one of my favorites in town because their customer care is unmatched by any other company that advertises themselves as being reliable or trustworthy for pool removal services!"
---
Dana Rosen
Sacramento
"It is such a relief to know that Sacramento Pool Removal can come right away. I was worried about my swimming pool removal, but they were able to make the removal and now my lawn looks like new!"
---
Madelaine Taylor
Sacramento
Sacramento Pool Demolition Company
Sacramento's #1 Swimming Pools Demolition Company
The Sacramento region's leading professional Pools Removal Services since 1999.
We're available
9:00 am – 5:00 pm
8:00 am – 6:00 pm